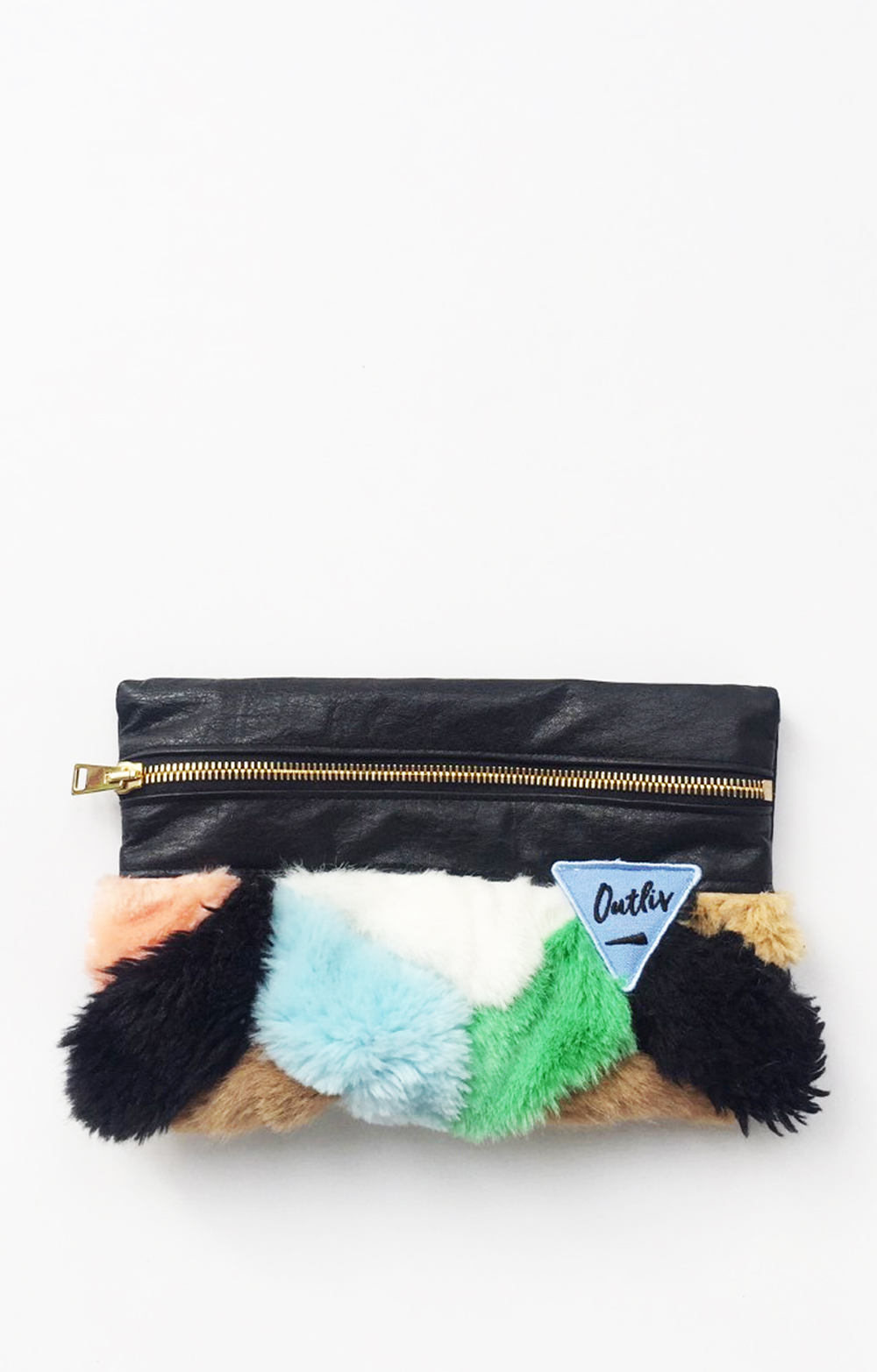 Fluffy
The Cyndi Purse has been made from a mix of recycled fabrics... with recycled leather and faux fur being the key components. This faux fur has been taken from pre-loved and cuddled teddy bear fur (yup that's right… teddy bear!!) and the other fabric from pre-loved clothing.
You'll never want to put this purse down… it's so fluffy and soft!!
Black leather body with baby peach, tan, blue, green, white and black teddy bear fur patchwork design & a blue branded patch. Inside the lining is dreaming retro blue lining.
Exterior: 22cm zip, 100% recycled teddy bear fur, 100% recycled leather, branded patch made using recycled clothing
Interior: 100% recycled lining, embossed leather branded patch

Dimensions: L23.5cm x W14cm
sold out
Delivered to you in a box that has an 80% recycled content and fully recyclable... wrapped up in an acid free biodegradable tissue paper.